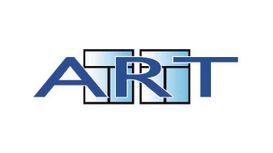 Art Cleaning is the one-stop solution for your deep cleaning needs - whether its window cleaning, high level cleaning, carpet cleaning or pressure-washing. We have the capacity to deal with multiple, on-going projects - large or small - and we're so confident in our organisational skills and expertise, we never turn work away. We invest in the latest technology, combined with a pro active approach to guarantee reduced costs and better performance for the customer.
Our innovations will produce superior cleaning results. Training programmes ensure all our operatives are multi-skilled, so standards remain consistent. Our number one priority, on and off site, is health and safety. We are a long-serving member of Safe Contractor, with a 100% record that speaks for itself. With our pro active approach to health and safety, you can be assured of full compliance with health and safety legislation.
---
Reviews and Ratings
We have used Art Cleaning Services for a number of years now and have found them to be a very efficient company.
Work is carried out around us and our busy times, and they come to suit our company. The staff do a very thorough job of cleaning our windows and are entrusted with our master key, which enables them access to all of our rooms to clean the windows. Often our guests have belongings in the rooms and we have absolutely no trust issues with Art Cleaning Services. They turn up on time, do a good job and are clean and tidy. They are always polite to members of staff and more importantly to our guests. Our satisfaction also extends to the office staff at Art Cleaning who are helpful and polite to us each time we make contact. It has been a pleasure using this company over the past few years and we will continue to work with them.