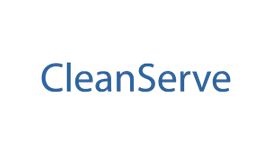 We are a privately owned independent company that prides itself on delivering high standards of cleaning services with a strong focus on customer service and strict quality control monitoring. The management team has years of experience in all aspects of the commercial cleaning industry and are actively involved in looking after each and every contract. Unlike many other cleaning companies, our management team even carry out some of the cleaning jobs themselves- we feel this brings a host of benefits and allows us to continually improve in all areas. Whatever the size or type of your business, we have the resources and expertise to meet any requirement, and will provide exactly what is required by conducting a site survey and consultation to establish a solution that is tailored to each client's needs.
---
Reviews and Ratings
Mark Manton, Birmingham, West Midlands
Needed my apartment professionally cleaned prior to moving out to secure the return of my deposit from the landlord.
Cleanserve carried out a full clean including the oven and the carpets and the results were amazing! Suffice to say my deposit was returned in full. Would happily recommend.