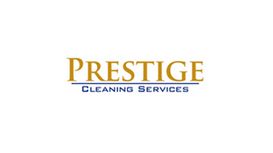 Our goal is to provide the best to existing and new clients. With us you are not just another account, you are treated as an individual. Clients will receive customized cleaning services depending on their needs and all new accounts will be supervised. We treat all our domestic clients as individuals and cater for every cleaning requirement that they have. You will have the same reliable regular cleaners each visit, they will be especially designated to your home. We offer a trustworthy and high quality service.
We work hard to deliver efficient, reliable and honest service. The invaluable experiences we have gained throughout the years, and staff that are much valued, are the driving force behind our growth. We have been operating in Central Birmingham since 1996. We have a wealth of satisfied customers who will endorse that our cleaning service is an affordable solution for your household chores. Please visit our testimonials page.
Reviews and Ratings
Thank - you for making our apartment shine every week. We are both very picky when it comes to cleaning and were concerned about hiring someone to meet our standards. Your service has passed our expectations and we have no hesitation in referring your services to potential clients. Once again thank you for all that you have done.
I had made a decision in October to hire a cleaner as my workload was increasing; my capacity to keep a clean house was decreasing. I found a flyer in my letterbox from Prestige Cleaning. Since that day a weight has been lifted of my shoulders! I can say with sincerity that Prestige Cleaning. Does a fantastic job, is always reliable and punctual as well as trustworthy. I would recommend Prestige Cleaning to anyone who needs a cleaning service.